All flights across the US have been canceled due to a failure in the Federal Aviation Administration's computer system.
The FAA said it was working to restore its Notice to Air Missions (NOTAM) system, which alerts pilots to potential hazards along a flight path.
Some 760 flights within, to or from the US have been delayed today, according to flight tracker FlightAware.com, while 91 have been cancelled.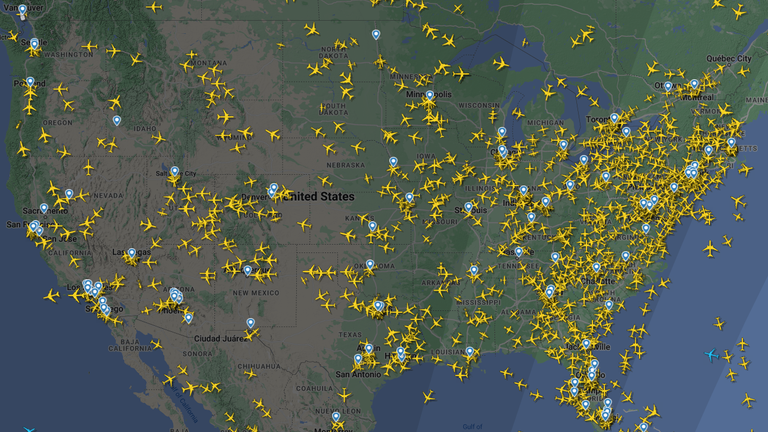 The FAA said: "The FAA is working to restore its Air Mission Notification System.
"We are performing final validation checks and reloading the system now. Operations throughout the National Airspace System are affected."
"We will provide frequent updates as we progress."
Several people tweeted to say they had been stranded due to the blackout, and a passenger at Paris' Charles de Gaulle airport said there were no flights to the United States.